Faculty and Staff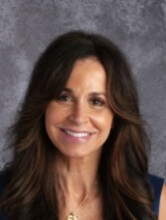 Grace Dickow
Founder and Principal
E-Mail:

Grace Dickow's passion is to introduce students to a deep, close relationship with Jesus Christ. As an educator and founder of Valeo Academy, Grace empowers teachers and students to experience their God-given potential. Receiving her teaching degree from the University of Illinois, her down-to-earth communication style quickly removes barriers, making it easy for people of all ages to receive God's unconditional love and limitless power for their lives.

Grace and her husband, Gregory Dickow, are also the Founders and Senior Pastors of Life Changers International Church. She considers her husband and five children (four of which have already graduated from Valeo Academy and one currently in junior high) to be the greatest blessings in her life.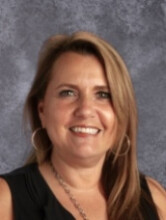 Dunia Baca
Vice Principal of Operations
E-Mail:

Dunia Baca has been a self-employed tax consultant for the past 22 years and has served at Valeo as a staff member for over 11 years, 5 years of which she has been Vice Principal. As well as employing her formidable administrative talents to the glory of God at Valeo, she's taught Spanish, health, economics, consumer education, mathematics, and in the fine arts. All four of her children have graduated from Valeo! She and her husband, Galo, are also on the Pastoral Support Team at Life Changers Church.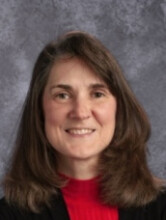 Kathi Goliszewski
Kindergarten Teacher
E-Mail:

Kathi Goliszewski is excited to be starting her second year as our Valeo Kindergarten teacher. She has a passion to share God's love and the Word with young children. She has been married for 25 years to her husband Jeff and has two children, who will be attending Valeo Academy again this year. She has been attending Life Changers for 27 years and has served in Kids Town with preschoolers and in the nursery for 26 years!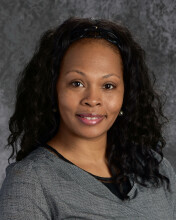 Zaminee Bates
First Grade, Lower School Faculty
E-Mail:

Zaminee Bates has been a part of our staff and team for
four years and is looking forward to her third year as Valeo
Academy's First Grade teacher. She loves Valeo's unique
learning culture because it allows learning and teaching to feature
student's individuality. Zaminee received her Bachelor's from Rust
College and has served and worked with children for more than
17 years. She has been married for 18 years and is the mother of
four beautiful children who also are attending Valeo Academy.
Mao Her
Second Grade, Lower School Faculty
E-Mail:

Mao Her has been teaching at Valeo Academy for 14 years. She holds a Bachelors Degree in Elementary Education from Bethel University in St. Paul, MN. She is a firm believer and practitioner of the Principle Approach and has all four of her children attending Valeo Academy this fall.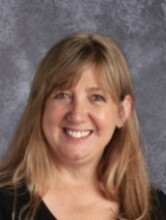 Karen Cleghorn
Fourth Grade, Lower School Faculty
E-Mail:

Karen Cleghorn is in her 8th year teaching at Valeo Academy. One of the many things she loves about Valeo is how students are not only challenged in their character development and academics, but also inculcated in God's abundant love for them. She has her Bachelor of Science degree in Elementary Education from the University of Illinois. She has been married to her wonderful husband, Neal, for 30 years, and they are blessed with five incredible children (one is currently enrolled at Valeo and three are alums)!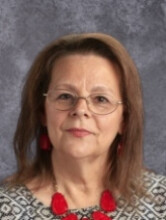 Patsy Shackelford
Fifth and Sixth Grade, Lower School Faculty
E-Mail:

Patsy Shackelford has taught at Valeo Academy for 11 years. She believes Valeo Academy is a school where students receive a high-quality education by a team that is united with the same mission to provide a standard of excellence in an atmosphere of unconditional love. She sought her Master's Degree in education in order to be a master teacher and impact her students effectively with the principles, knowledge, and skills that will prepare them for their future station in life.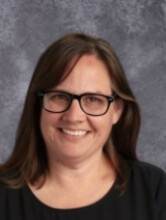 Suzanne Knoerr
K–12 Art Director, Junior Preparatory Literature & History
E-Mail:

Receiving her BFA in Painting and her MA in Art Education at the University of Illinois , Suzanne Knoerr has been teaching art and drama for the past 26 years. It has been a privilege for 17 of those years to be at Valeo Academy as its fine arts and drama director. In addition, she will be entering her fourth year as the 7th-8th English, History, and Literature teacher. She is blessed to share her Valeo experience with both of her children, one who is entering 7th grade and one who just recently graduated Valeo, as well as and husband, a teacher in the High School.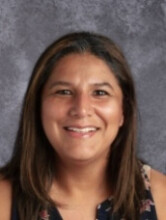 Paty Rodriguez
Junior and Senior Preparatory Spanish
E-Mail:

This will be Mrs. Rodriguez"s 5th year as our Junior and Senior Prep Spanish teacher. She has been involved with Valeo since its founding in 2004. Paty loves Valeo's commitment to academic excellence and excellence in character. Paty is married to her high school sweetheart and has three children. Her oldest graduated in 2017, and was one of two students who graduated having started in Valeo's very first kindergarten class.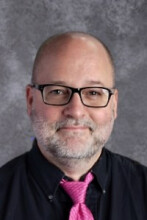 Steven Knoerr
Senior Preparatory English and Literature
E-Mail:

This is Steven Knoerr's 9th year teaching English Literature and History at Valeo, where he shares his enthusiasm for beautiful writing, insightful thinking, and great storytelling. His background includes studying Social Epidemiology at the University of Illinois in Champaign–Urbana, working in the publishing business as an editor and proofreader for many years, and owning a small closed-captioning business that served TV producers and advertisers. Steven and his wife, Suzanne, have two children one who currently attends Valeo and one who has graduated. He is exceedingly proud of the accomplishments of his graduates.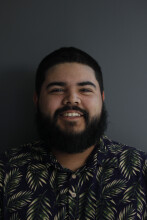 Chandler Avila
5-12th Grade Physical Education, Athletic Director
E-Mail:

Chandler Avila is Valeo's 5th-12th grade physical education teacher and athletic director. This is his 4th year with Valeo Academy. He has a Bachelor's degree in Sports Management from North Park University. His favorite things about Valeo Academy are the students and the Principle Approach to learning. He loves to coach track and field and to mentor young athletes.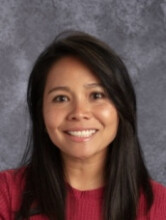 Joanne Duda
K–12 Music, K–4 Physical Education
E-Mail:

Joanne Duda teaches both music and physical education at Valeo Academy. Holding a BA in Mass Communication, Theater, and Voice, and a BS in Commerce! She loves that the moment students walk into Valeo they are awakened to what the Bible says about their worth to God. She loves her two beautiful children, who are funny, witty, love God, and are currently both enrolled at Valeo Academy. Her hobbies include tennis, the ukulele, and traveling.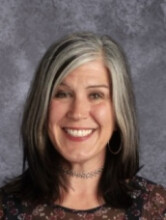 Talinda Iverson
School Administrator, Administrative Staff
E-Mail:

Talinda Iverson has been working at Valeo Academy in the administration office for 11 years. She loves to spend time with her family, exercise, and cook. She has been a part of Life Changers for twenty-one years and has served on many volunteer teams! Her favorite thing about working at Valeo Academy is being a part of shaping future generations, including her own two children.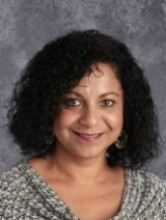 Norma Hernandez
Office Administrator, Administrative Staff
E-Mail:

Norma Hernandez started as a parent volunteer at Valeo Academy before joining the staff as the Administrative Assistant. She served in this role for 7 years before becoming the Senior Prep Coordinator & Office Administrator 5 years ago. She loves Valeo's commitment to building up the students in character and excellence and also the rigorous curriculum. She has three children with her eldest having graduated in 2017, who was also one of two students that graduated having started in Valeo's very first kindergarten class.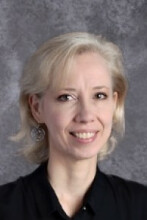 Beth MacKinney
Junior and Senior Preparatory Math
E-Mail:

Beth MacKinney has a degree from Evangel University and this will be her 3rd year teaching mathematics at Valeo. She loves Valeo because of its commitment to awakening academic and spiritual greatness in students. Beth is married and has four children, with her youngest being a Valeo graduate.